What is a Logbook V5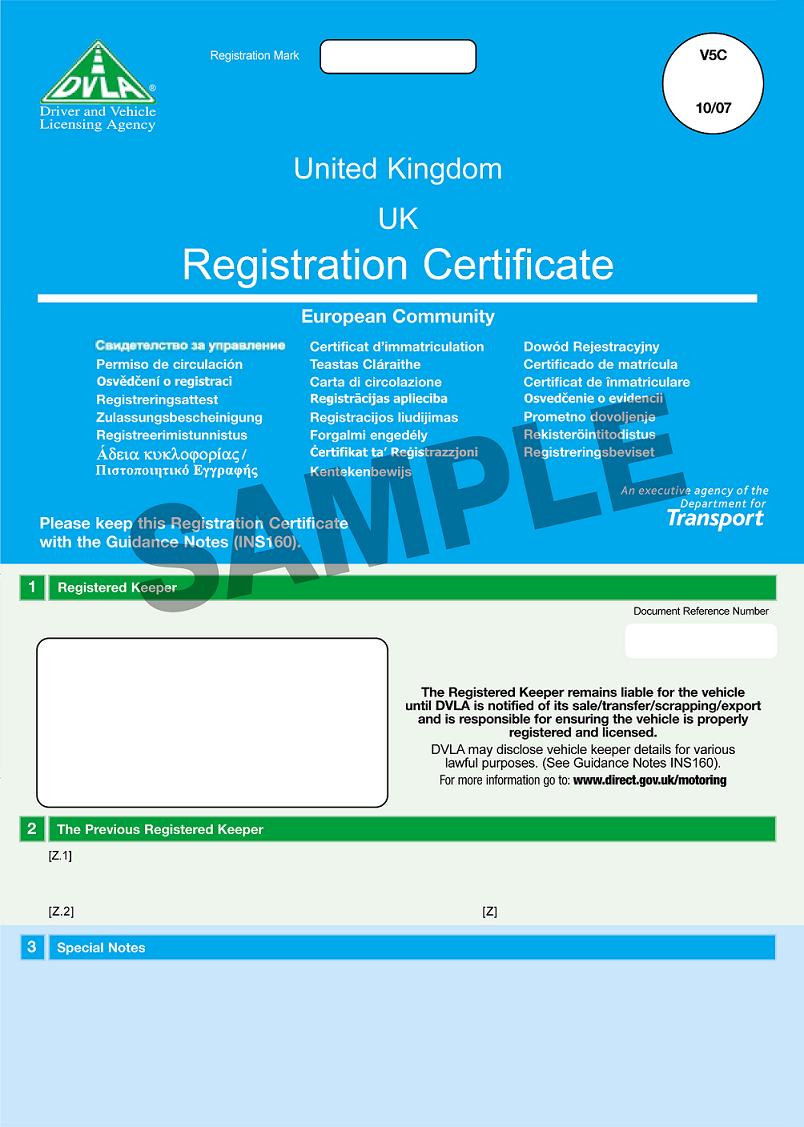 The V5 or more commonly known as a Logbook. An example can be seen to the right:
This document should show your details on the form, if not and you are scrapping this on behalf of someone else, we will require identification from you along with a signed note or our Vehicle Surrender Form completed. We will always insist on the vehicle's key as it has been known for people to try and get us to collect their neighbour's car without their permission!
From 1 July 2005 all existing old-style V5 Registration Documents (formerly known as log books) will no longer be valid. You may well have been issued with a new V5C registration certificate already. The new certificate can be recognised by its prominent blue front page showing the words "Registration Certificate" as seen in the image to the right.
Lost Logbook (V5)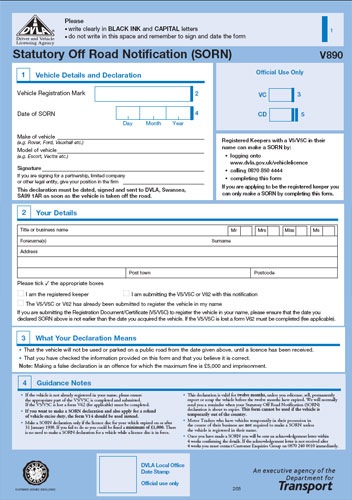 It is extremely important that you notify the DVLA in writing that you have scrapped your vehicle.
When collecting your vehicle, we will always sign Section 9 and leave that with you to send to the DVLA. We strongly suggest that you copy and send all DVLA correspondence recorded delivery.
If you have lost the V5, you must notify the DVLA in writing that you have scrapped your car.
Although we are happy for you to notify them that it was us that collected your vehicle, we are not the new owners, simply the couriers, the depollution centre will be the owners of the metal. Once a note of the engine & chassis number has been taken, it will then be registered as scrapped on the DVLA database and a Certificate of Destruction is then issued to us.
Not all depollution centres accept vehicles without the V5, in this instance; we may have to register the vehicle in our name simply to receive the V5. Unlike some other companies, we do not make a charge for storage of your vehicle or any charge for this administration process, it's completely free.